Hopper and Container Fabrication
Parkway Fabricatins product custom industrial containers and hoppers for clients in a wide range of industries, including water treatment, food processing, and waste disposal. We can manufacture to your custom specification, in all popular materials, and a variety of different thicknesses.
Experienced fabricators, offering a fantastic turn around time, on both one-off and large batch projects.
Example Fabricated Container For a Recent Customer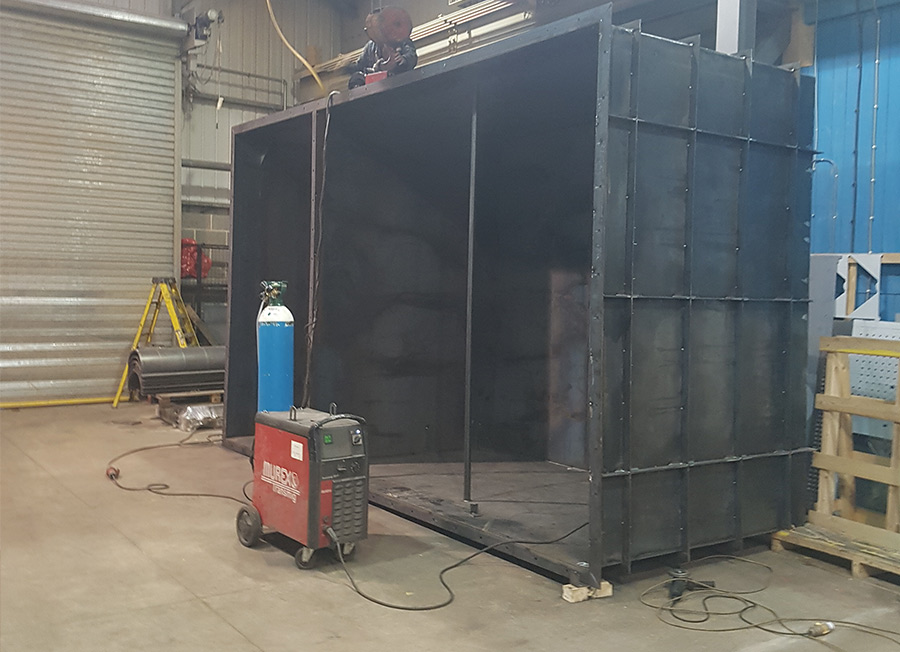 Get a Competitive Quote Now
Parkway Fabrications aim to beat any like for like quote on hoppers and containers, so contact us today to partner with us on your next project using the form below (or call +44 114 242 2733 / email [email protected]):