Specialised Perforated Panels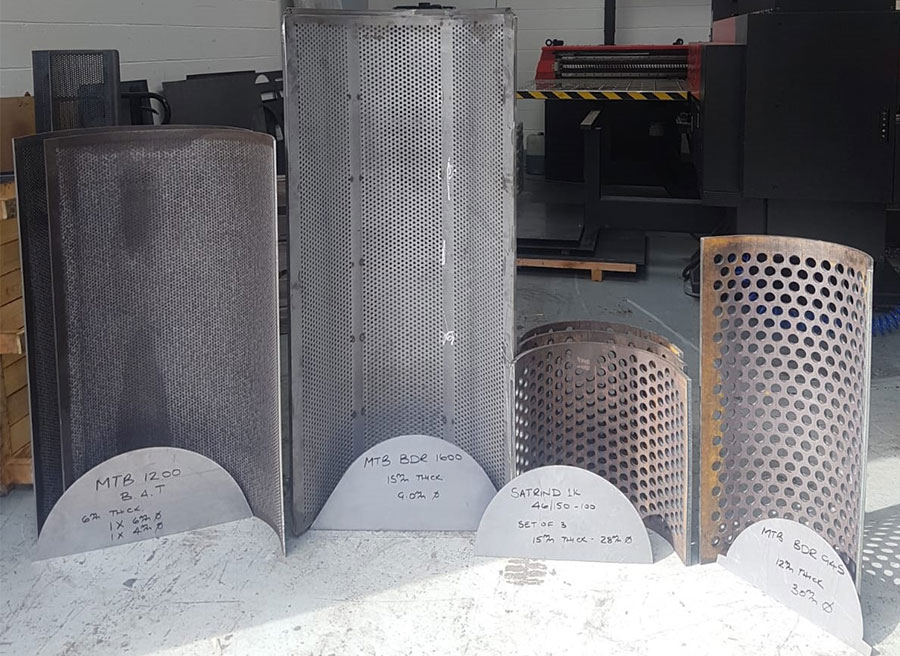 Expert Tooling for Custom Cut-to-Size Production
We produce a variety of perforated metal products up to 10mm in thickness, and a maximum single-piece size of 4m by 1.5m. Our tooling library facilitates a wide range of hole sizes and shapes to match almost any project needs. Our engineers will even work with you to determine the most effective or appropriate perforation size and shape for your particular project or needs.
Hard Wearing Perforated Metal Cladding and Balustrade Panels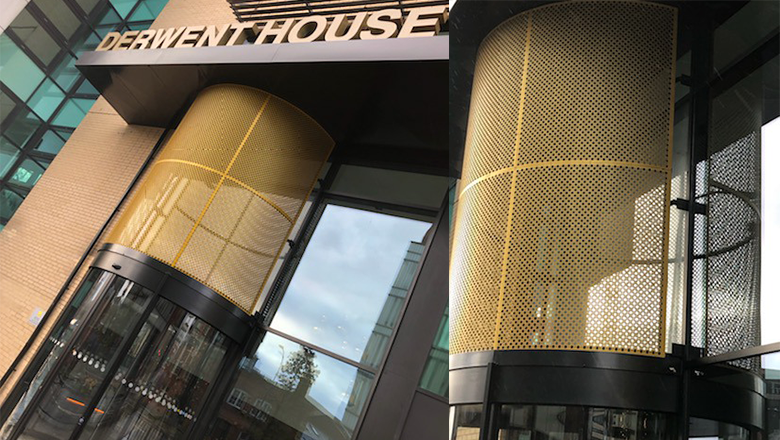 These include (but are not limited to) infill panels, formed tread plate, industrial recycling screens, balustrade panels, architectural panels, and other hard-wearing perforated metal products and components.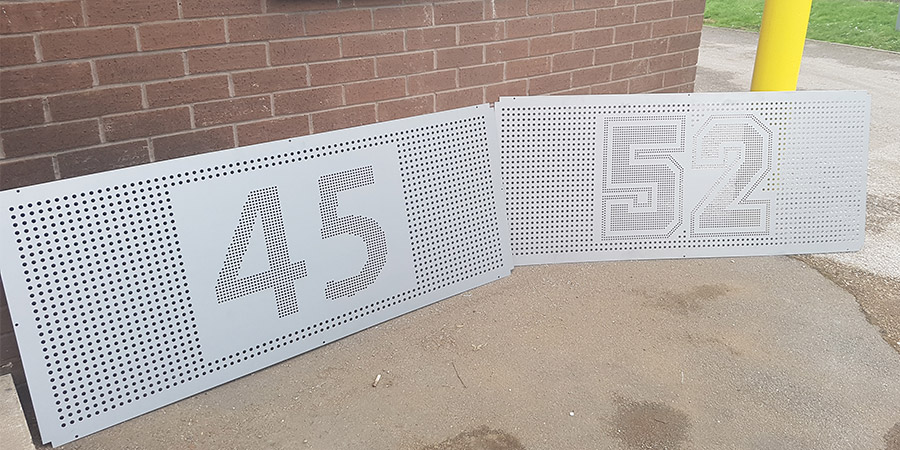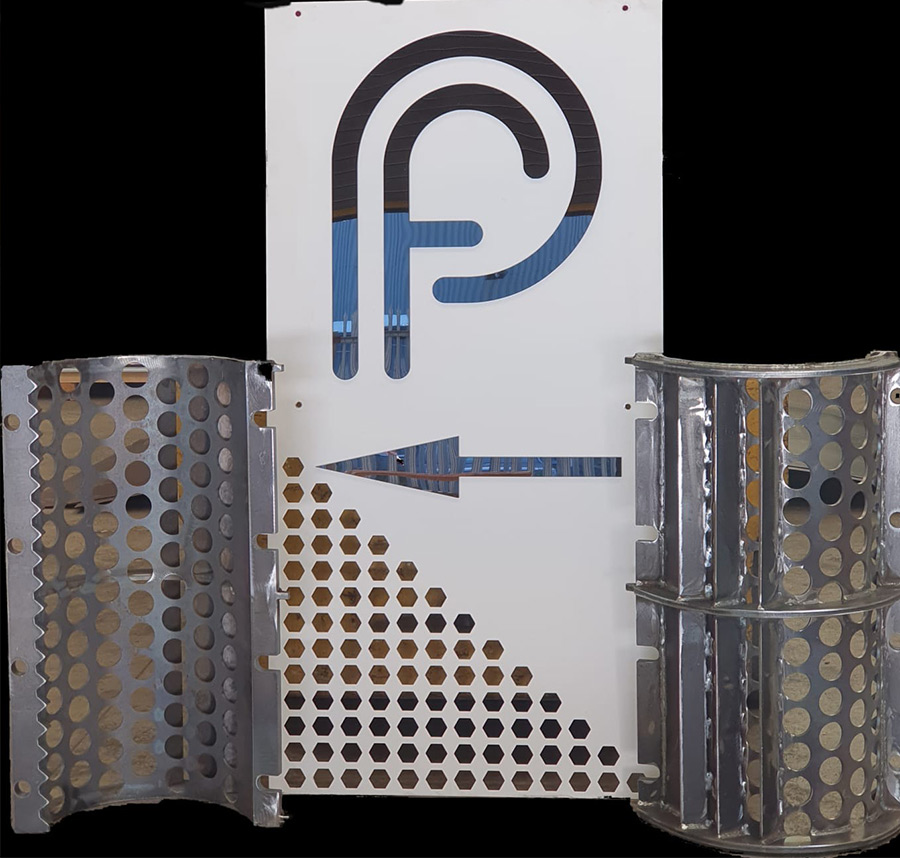 Why Choose Perforated Metal?
Perforated metal maintains a high degree of strength and wear, while reducing weight. It is used in architecture, recycling processes and screening, as well as many other applications.
Why Choose Parkway Fabrications' Perforation Services?
We manufacture perforated screening and architectural panels to the highest standards.
We use 3D CAD technology and Amada punch press machines to ensure the tightest tolerances are met or exceeded.
We hold ISO 9001-2015 certification.
We have clients from all over the UK, Europe and further afield.
Heavy Duty Perforated Plates
Punching steel results in the same quality and accuracy as laser cutting, but is cheaper and faster to produce. Our press machine punches Hardox, stainless steel, Domex, and other heavy duty materials up to 10mm thick. We also supply a large number of products to mining, recycling, and agricultural industries. Once perforated, we fabricate all of our products in-house in our full scale fabrication facility.
Steel mesh can be produced to a variety of hole shapes and sizes, including square, tube, hexagonal, and more. Custom lengths, widths, thicknesses, and materials are available, including galvanised metals.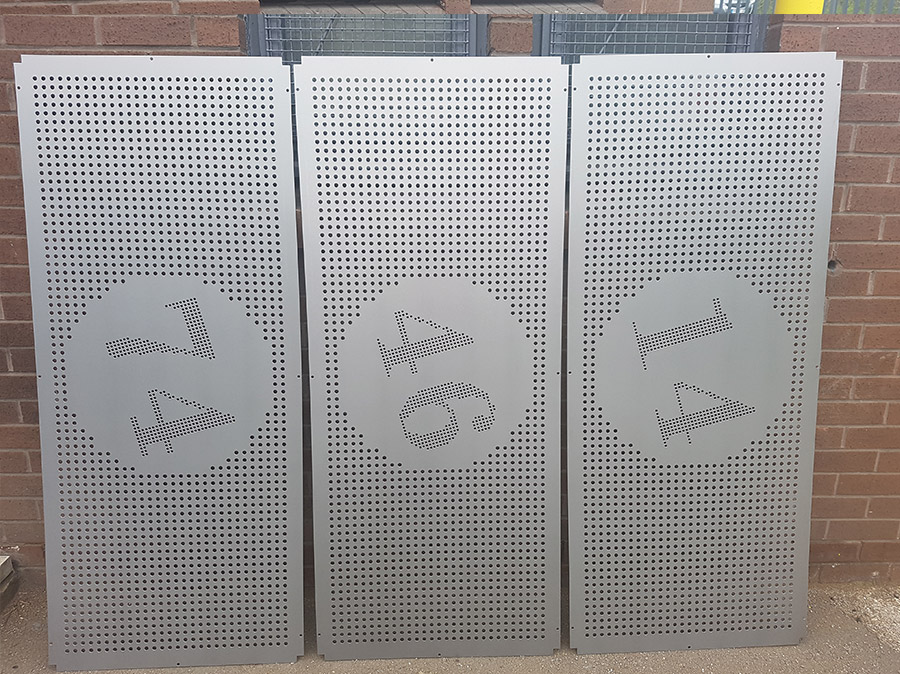 Perforated Metal Sheet Hole Patterns & Shapes
Common hole shapes include diamond, rectangular (with rounded or square corners), circular and square – but we can punch holes of almost any shape needed. A wide variety of patterns is also available, including angled, offset (longitudinally or laterally), plain square or rectangular.
Our staff of engineers and tradespeople have a wide range of tooling and fabrication expertise in CNC punching. We can produce almost any perforated component you can imagine, in any shape, any size, and with holes spanning as little as 2mm, to as large as 100mm.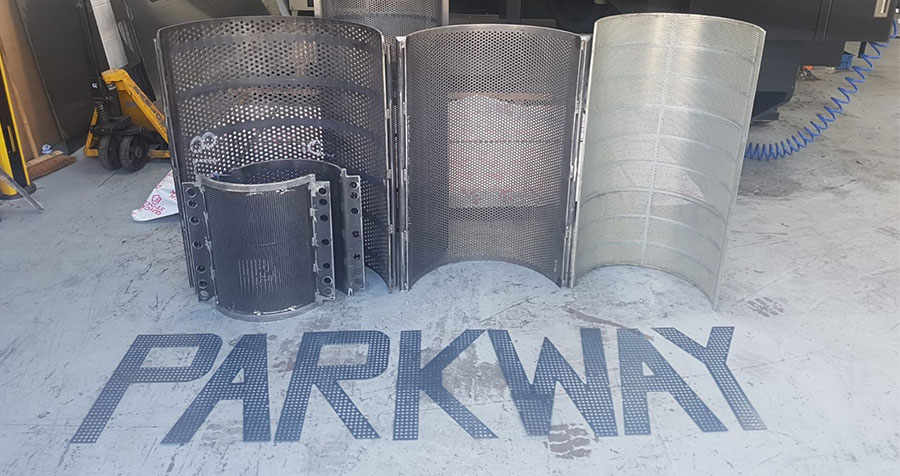 Perforated Product Quote – Contact Us
For more information and a quote for your perforated metal needs, visit our contact us page and fill out the Inquiry form today.
Parkway Fabrications – Steel fabricators UK & International
We are also a granulator screen supplier in the UK.
Tags: aluminium sheet, mesh, stainless steel, wire mesh, woven, square hole, cut to size, patterns, galvanized, embossed, black, corrugated, micro, brass, white, hexagonal, round hole, anti-slip, designed products with holes, cladding, profiled, wall cladding, balustrading, mild steel, stainless 304, stainless 316, brass, punched steel plate, black, balustrade, galvanised steel, metal panels suppliers.