We fabricate a variety of extended-life, standard and custom industrial screens for granulating machines. Machine types covered include wood and green waste granulation, tyre processing, and plastic granulating. We can reduce unexpected down time caused by screen damage due to contaminated product or other damage, by producing screens in advance of requirement.
Granulator & Hammer Mill Screens
Though we are not limited to standard requirements, we regularly manufacture screens for a variety of common machine makes, including Herbold, Zerma, Eldan, MTB, Untha, Wiema, Genox, Cumberland USI, Blackfriars, Rapid, Tria, Kween B, Dragon, Wuxi DGM DGH, Polymer, Soplar, Columbus McKinnon, Satrind, Lindner, Vecoplan, Bano, Giziger, Cimp, Getecha, Previero, Jesma, Mair, Falzoni, Terrier, and Mewa.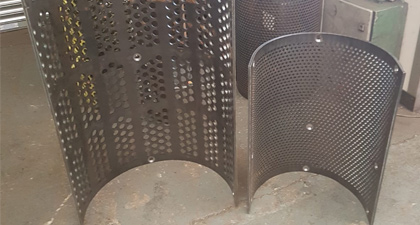 Through Hardened Screens
Most industrial and granulator screens are manufactured from mild steel, to keep costs down, whereas turbo drier screens are made from stainless steel. When extended wear is required, however, we can manufacture various through-hardened screens in chrome-boron steel and wearplate steel grades.
Screens are available laser-profiled in hardened wearplate steel, in the standard Brinell 400 range, through to the higher grade Brinell 450-500 hardness ranges.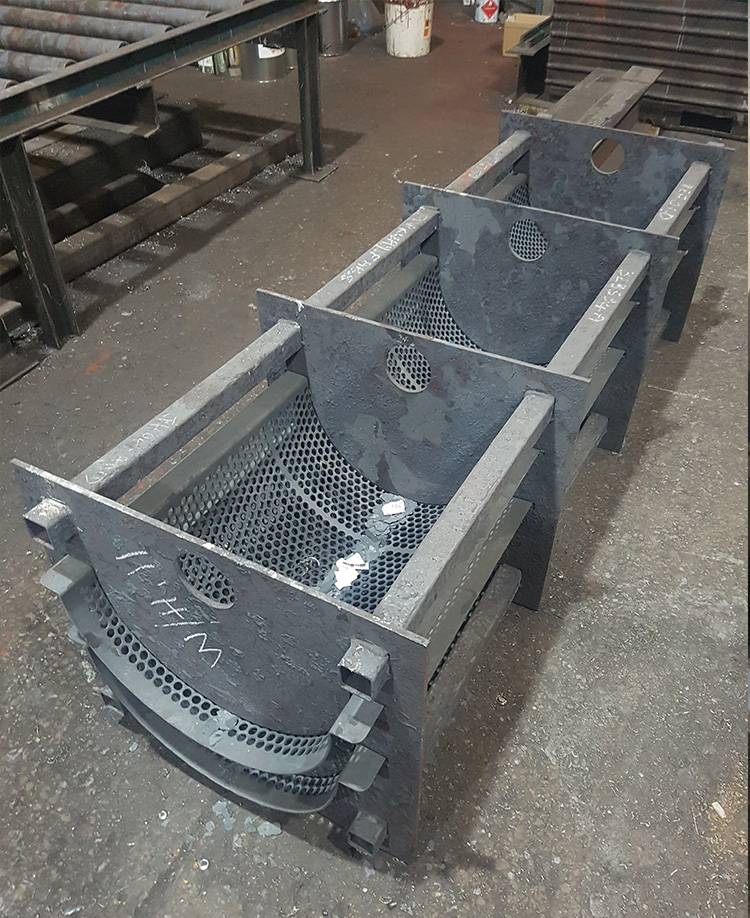 Through-hardened chrome-boron screens exceeding Brinell 500 hardness are also available for certain application needs. This grade provides better wear resistance than other grades of the same or similar hardness, and typically results in significantly longer usability.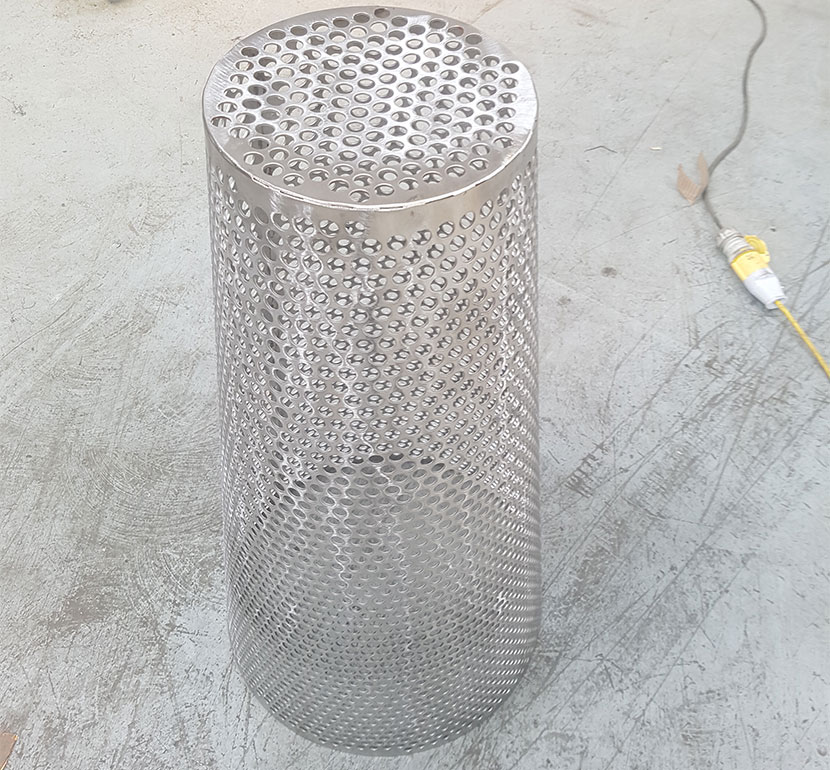 The punched and fabricated plates are then hardened and tempered to produce the most cost-effective, best-performing option for high wear rate applications.
This process significantly improves cost/life ratios, opening up new opportunities which were previously prohibitive due to high cost.
As alternatives to hardened chrome-boron screens, we also offer a variety of grades, including 3CR12/Cromweld, Abro©, Domex©, Hardox©, Raex©, and XAR ©, as well as other highly corrosion-resistant duplex and super-duplex alloy screens.
Turbo-Drier Screens
Plastic recycling has traditionally used stainless steel screens, and the use of turbo-dryers such as B&B and Herbold are becoming more common. We offer the usual stainless steel screens, as well as the longer-wear hardened chrome-boron steel screens. The life/cost ration is improved, despite a higher initial outlay, and is also more impact-resistant, reducing the frequency of catastrophic screen breakdown due to contaminated product or other issues.
In an effort to reduce replacement screen costs, we have engineered segmental solutions, allowing for partial replacement of parts, thereby increasing the average wear life gained in relation to the cost incurred. Parts enduring greater impact loads and wear can be made more durable, without over-engineering parts that do not require as robust a construction. The resulting reduction in overall cost is significant.
We also offer a variety of wear parts, including paddles and brackets, for several machine types.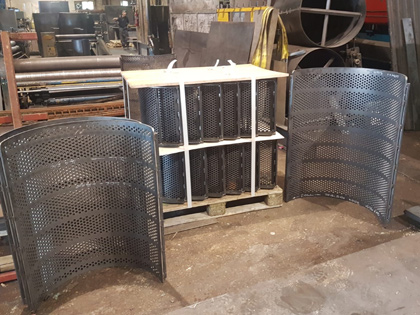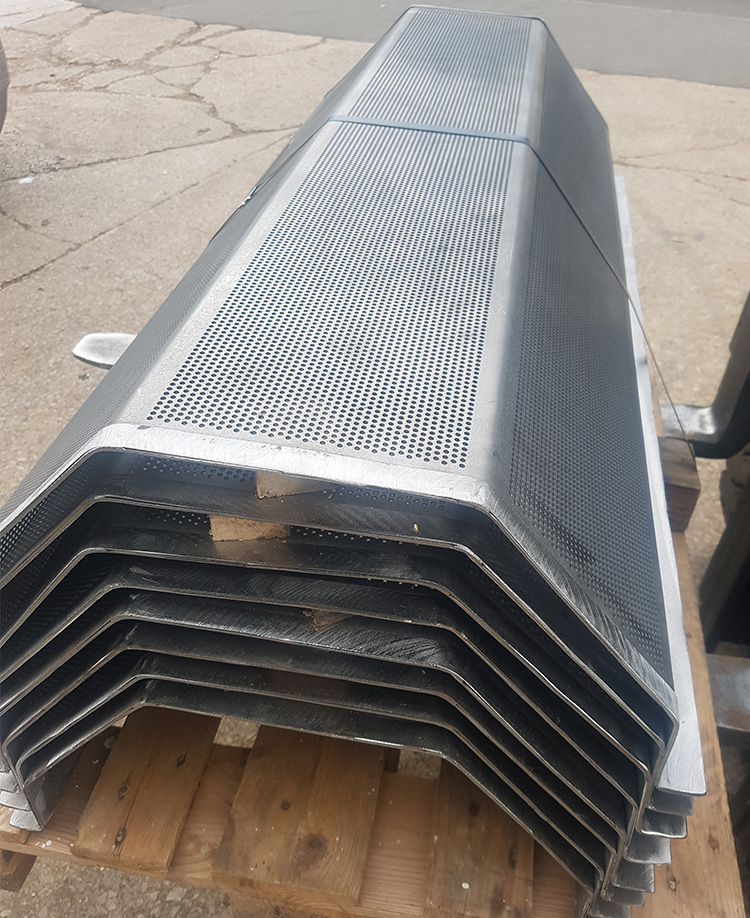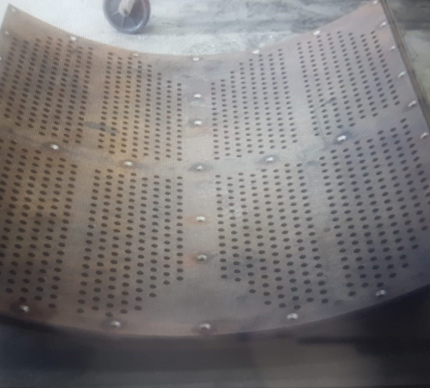 Heavy Duty & Trommel Panels
We also provide trammel manufacturers and users with heavy-duty screens up to 15mm in thickness. These include mobile trommels and units used in waste transfer stations, and unclude Type 615 and Type 830 trommels, supplied flat, or rolled and formed for immediate fitting.
Pulveriser Bar Screens
We also manufacture standard, high-durability bar screens. These are used in hammer mills, such as Christie and Norris machines. We hold parts in stock for standard screens for a variety of models, including 24×12, 24×16, 24×24, 30×30 and 30×40. Screens can therefore be produced to order with a very short turnaround, from 6-bar to 19-bar variations, for any of these models.
Wedge-Wire Screens
For the needs of applications such as food processing, casting media reclamation, and battery recycling, we manufacture wedge-wire screens for a wide variety of machine types.
Flexible Polyurethane Screens
We also manufacture various Flip-Flow type screens, commonly used in vibro-screening machines. These are available in a variety of shore grades and colours, as per the customer's needs.
You can learn more about our perforated metal sheet and perforated infill panels here.