Perforated Raised & Raised Hole Panels
We manufacture a range of anti-slip flooring for industrial and architectural use, including solid and hole punched panels, available in a range of patterns and sizes to match your project needs.
We can offer a fast turnaround time on both one-off and large batch projects.
Ideal as anti-slip flooring, with the potential for easy drainage through punched holes.
All fabricated inhouse at Parkway Fabrications.
Raised Hole Panel Examples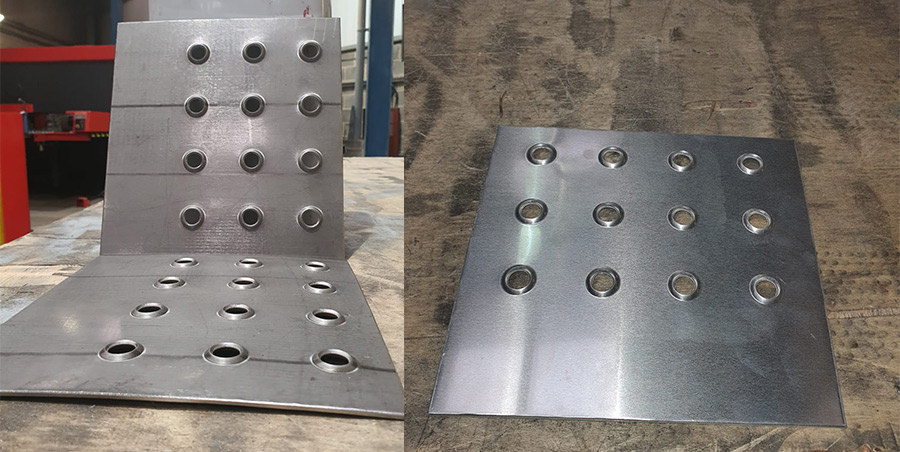 Get a Competitive Quote Now
Parkway Fabrications aim to beat any like for like quote on anti-slip panels, so contact us today to partner with us on your next project using the form below (or call +44 114 242 2733 / email [email protected]):